Celebrating over 30 years of developing after school chess programs in the greater NY area.
After School Chess Curricular Programs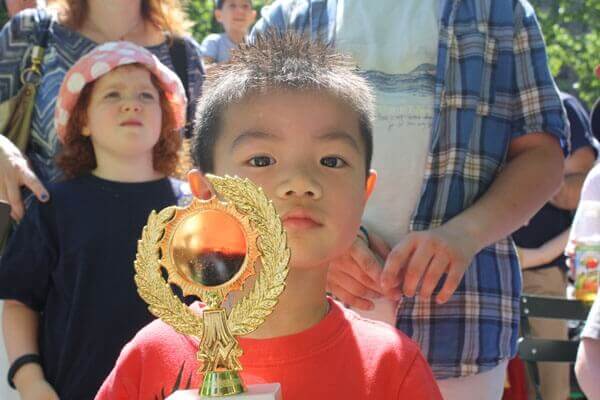 Once the after school program has been established, if you want to take your chess program up a notch to a more serious level, you can initiate our curricular program for your students during the school day.
The curricular program aims to develop the students to a more competitive level. By teaching each child in the classroom once or twice a week, students become more familiar with difficult concepts and a chess culture is developed where students react to chess the same way they would to math or English.
Chess is respected by students and teachers alike, and is seen as an everyday reality. Students are encouraged to play during free periods in class, during lunch and at home. Many educators are happy with simply enriching the children with chess. It has been proven that chess has tremendous benefits which extend far beyond the classroom. If you are interested in more information on the benefits of scholastic chess, click here.
Competitive Chess
In addition to the great benefits chess offers, it also has a huge scholastic tournament component which is extremely competitive. More than 3000 students compete in the chess Nationals in Kindergarten through 6th grade alone! A scholastic chess team is developed automatically by the sheer number of interested chess players when you have a curricular program.
The team will represent the school in various competitions on the local level, and as they begin to show progress and results, they will move on to compete in the City, State, and National Scholastic Chess Championships. The goal is to have all the students and their families excited about chess through serious instruction and the development of the team.
Typically, we start with Kindergarten and send an instructor to each Kindergarten class once a week for the school year. Of course, twice a week would provide better results if you have the budget for it. The following year, the program is expanded to include first grade as well. Each year another grade is added up until and including the 3rd grade. While it would be great to continue through 4th grade and up, it can become very expensive; and most programs stop by the 2nd or 3rd grade. This doesn't mean we forget about the 4th graders and up. By this time the program is well established and it is easy to see who the top players are. Those players are then selected to participate in a special "Team" class, which receives high level instruction. The establishment of the "Team" class is developed for each of the lower grades as well, and the after school program supplements the learning experience.
Payment for the curricular program is usually generated by the Parents Association and funds are allocated by the school for this as well. Please contact us for pricing.
Advanced Chess Tournament Entries
Register Online and your entry will appear automatically on our Advanced entries page! Players will see in advance which players are competing in a specific tournament & the schools they are from.  
Tournaments at Bryant Park are divided into 7 sections based upon age and strength.  Players can play "up" into any section.  The top section includes Adults and offers Cash prizes.  Trophies, plaques and medals to all others.
Providing students chess activities throughout the summer months in the NY area. Contact Us for more details and schedule for next Summer.
One of the best ways to improve your game is to bring the score of your tournament games to your chess coach & have them analyze the game with you.
"Developing Great Thinkers..."