1010
true
dots
bottomright
210
true
false
800
http://tristatechess.com/wp-content/plugins/thethe-image-slider/style/skins/frame-black
Home
Our organization is designed to promote the great game of chess, most notably on the scholastic level. We offer the opportunity for elementary and junior high/high schools to develop and/or improve their
after school chess programs
, by placing well trained and experienced chess coaches and providing interactive and challenging
chess lessons
.Once these students reach a certain level of chess playing proficiency, a chess team is created which will represent the school in
scholastic chess tournaments
.Aside from supplying the
chess sets
and boards necessary to sustain the program, we also have a large
chess store
where you can purchase
chess books
,
software
,
chess pieces and boards
as well as
chess clocks
. You can also shop in person at our bricks and mortar
chess store
at 325 East 88th Street in Manhattan where we sell all of this
chess equipment
and more.We organize monthly
scholastic chess tournaments
within the Greater NY area where the students can practice their skills and earn huge trophy prizes. Our awards are the most plentiful and the largest on the circuit because we produce them in-house and offer you the opportunity to purchase these
chess trophies
and plaques at a discounted price.







"Chess Equipment Sale of the Month"


DGT North American Chess Clock
Price $39.95. Retail price is $51.95


The DGT North American clock uses 10 built-in algorithms to give a complete range of timing choices, plus elegant design to satisfy the most demanding chess player. Even multi-period delay settings are easy! Quick-set options permit instant set-up. Manual programming options are fast and intuitive and are automatically stored in memory. New digital timer is a superb chess clock, but it also times any two-person board game-like go, shogi, checkers, and Scrabble©. All the bells and whistles, together with DGT's reputation for quality and accuracy! Time options: time, time + guillotine, 2 X + guillotine, time + repeating time, bonus ("Fischer") options, time + bonus, 2 X time + bonus, bonus single period, bonus tournament. Two AA batteries, included. Clock dimensions: 71/2" long X 2" high X 4" deep. * Set delay controls for two or even three time periods! * Quick and easy to set and program! * Choose quick-set options for the 13 most popular controls * Set any control manually, fast! * Turn move counter on and off in any option * Super-easy to correct both time and move count * Sound-alert option warns of time trouble * Signals a low battery * 16 contrast settings adjust for any lighting * 2-year warranty against manufacturing defects.

---


DGT3000 Clock
Price $84.95. Retail price is $109.95

DGT3000

The DGT3000 was launched in October 2014 and is DGT's most advanced chess clock. It has many great new features and in addition connects with all DGT e-Boards. Simply the best and in full accordance with FIDE rules and regulations.
The DGT3000 replaces the DGT XL and has many new features:
– Seconds are always shown from the start
– Much larger display with more information
– 25 pre-set timing systems
– 5 slots for customized settings
– 5 year manufacturers warranty!
– US delay and Bronstein delay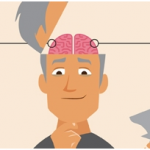 10 big brain benefits of playing chess Not for nothing is chess known as "the game of kings." No doubt the rulers of empires and kingdoms saw in the game fitting practice for the strategizing and forecasting they themselves were required to do when dealing with other monarchs and challengers. As we learn more about the brain, some are beginning to push for chess to be reintroduced as a tool in the public's education. With benefits like these, they have a strong case. 1. It can raise your IQ Chess has always had an image problem, being seen as a…
7 Surprising Health Benefits of Playing Chess Written by Jenna Savage Thursday, 25 October 2012 20:11 Grandmaster and world chess champion Bobby Fischer is famously quoted as saying, "Chess is life." But can this two-player game, consisting of a square checkered board and playing pieces that are moved in different ways depending on their royal or military designation, benefit your mental and physical health? Absolutely! Check out these seven surprising health benefits of playing chess and then consider your next move. 1. Grows dendrites : Dendrites conduct signals from the neuron cells in your brain to the neuron they…
By Mark Kurtzman. In the diagram below, the game appears drawn. In almost all cases, when serious tournament players compete, they agree to a draw when there are no winning chances. In this game, however, it was the final round of an important championship tournament. And there was a lot of prize money at stake…$7,600 to the winner! Everything seems equal, except White had 1 minute left on the clock in sudden death and black had almost 2 minutes. Black played Rg2+ in this position. White replied with Rc2 hoping for a rook trade, but black played…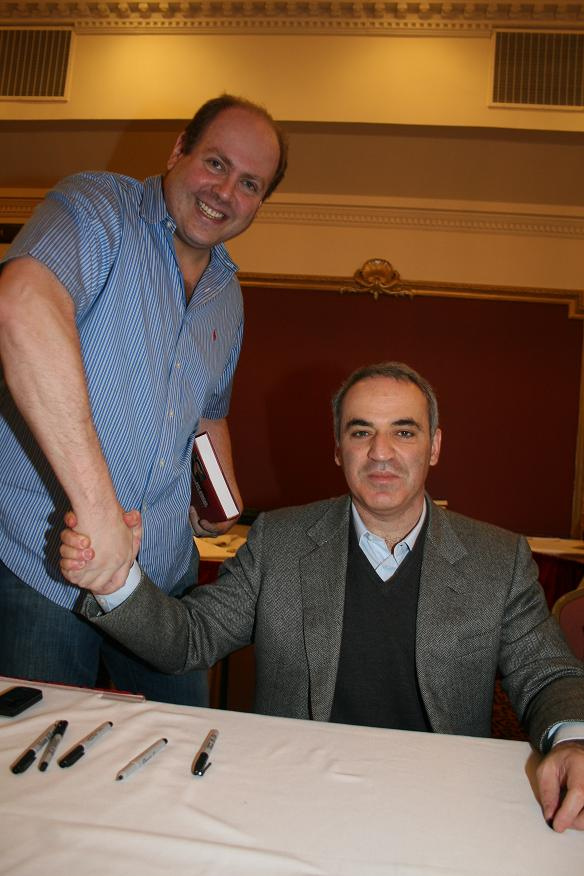 Tri-State Prez meets former World Champion Garry Kasparov!




Chess and Politics make a great combination!